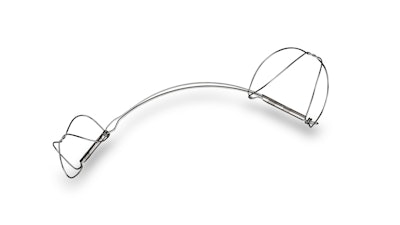 Cardiac Dimensions
Cardiac Dimensions has closed a $35 million Series D financing round. The financing was co-led by existing investor Horizon 3 Healthcare and an undisclosed strategic investor, with all other existing investors participating, including Arboretum Ventures, Hostplus, EQT Life Sciences (formerly LSP), Lumira Ventures, and M. H. Carnegie & Co.
The company's lead product – the Carillon Mitral Contour System – uses a minimally-invasive approach designed to restore natural mitral valve function without damaging the mitral valve leaflets. In a short, simple procedure, the Carillon device is intended to induce favorable remodeling while reducing mitral regurgitation (MR), improve patient quality of life, and extend survival for a broad swath of patients, including those with earlier-stage MR.
Proceeds from the financing will be used to enroll the U.S. EMPOWER pivotal study of the Carillon therapy, which commenced late last summer and includes leading centers such as the Cleveland Clinic, Columbia University Medical Center, and Ronald Reagan UCLA Medical Center. Funds will also support expanded sales of the Carillon device in several European countries where it has full reimbursement.
In 2021, Carillon therapy was added to the European Society of Cardiology (ESC) Guidelines covering the Diagnosis and Treatment of Acute and Chronic Heart Failure for the treatment of secondary mitral regurgitation (SMR). The guidelines note that the therapy met its primary endpoint in the blinded, sham-controlled, randomized REDUCE FMR trial, has a shorter learning curve and fewer technical requirements than clipping, and does not preclude other heart failure-related procedures.
Data encompassing 101 patients across Germany from the CINCH European post-market registry were recently presented at the 2022 Transcatheter Therapies (TCT) conference. The data showed that an MR grade of 2+ or less was achieved for 96 percent of patients at 12 months and 100 percent of patients by five years. More than 69 percent of patients had a NYHA class of II+ or less at one year, which improved to 79 percent of patients at five years. Safety data showed no device-related significant adverse events out to one year. At two years, the mortality and heart failure hospitalization rates were also notably better than both standard medical management and published data from other commercial device therapies. Previously published survival data on the Carillon device out to six years show favorable survival when compared to medical management.