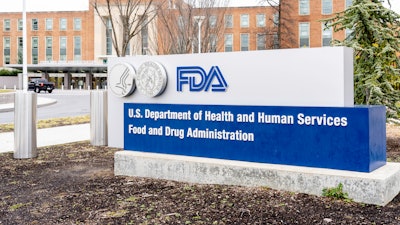 iStock
The FDA has identified this as a Class I recall, the most serious type of recall. Use of these devices may cause serious injuries or death.
Recalled Product
Product Name:
Cardiosave Hybrid Intra-Aortic Balloon Pump (IABP) and Cardiosave Rescue Intra-Aortic Balloon Pump (IABP)
Product Models: See Medical Device Recall Database entry
Distribution Dates: March 6, 2012 to present
Devices Recalled in the U.S.: 4,454
Date Initiated by Firm: December 19, 2022
Device Use
The Cardiosave Hybrid Intra-Aortic Balloon Pump (IABP) and the Cardiosave Rescue IABP are electromechanical systems used to inflate and deflate intra-aortic balloons. These systems provide temporary support to the left ventricle through counter pulsation. Once the balloon is positioned in the aorta, the pump is set to work in synchrony with the electrocardiogram or arterial pressure waveform to make the balloon inflate and deflate at the right time during the cardiac cycle.
Cardiosave Intra-Aortic Balloon Pumps are indicated for acute coronary syndrome, cardiac and non-cardiac surgery, or complications of heart failure in adults. They are used in health care facilities.
Reason for Recall
Datascope, a subsidiary of Getinge, is recalling Cardiosave Hybrid IABPs and Rescue IABPs because a compromised intra-aortic balloon (a burst, leaking, or torn balloon) can cause blood to enter the IABP during therapy (a blood back event). Blood in the pump can cause the following issues:
Unexpected pump shutdown if blood comes in contact with electrical components. A pump shutdown can lead to unstable blood flow (hemodynamic instability), organ damage and/or death, especially for people who are critically ill and most likely to receive therapy using these devices.
If therapy continues, patients may have helium released into their blood. Helium gas bubbles (gas emboli) in the blood can damage organs (including the brain).
Patient blood loss
The user and/or subsequent maintenance or service personnel can be exposed to an unexpected biohazard should proper containment precautions not be taken.
If the affected IABP is not evaluated before use with a new patient, that new patient may be exposed to cross-contaminated blood, which also exposes them to the potential for life-long bacterial and viral diseases such as hepatitis B, hepatitis C, and HIV.
Datascope/Getinge has reported 134 complaints about this issue, including 12 device shutdowns and 5 adverse events (4 serious injuries and 1 death).