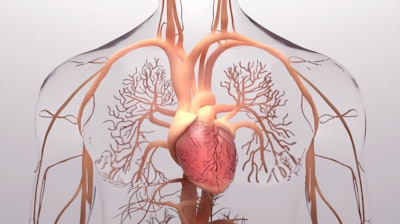 iStock
Alleviant Medical, a privately-held medical device company developing a no-implant interatrial shunt for heart failure, today announced the closing of a $75 million equity financing co-led by S3 Ventures and RiverVest Venture Partners.
This financing will fund the company's global pivotal trial, ALLAY-HF (Safety and Efficacy of the Alleviant System for No-Implant Interatrial Shunt Creation in Patients with Chronic Heart Failure). ALLAY-HF is designed to demonstrate the safety and effectiveness of the Alleviant System for the treatment of heart failure through left atrial decompression.
ALLAY-HF is a global prospective, multicenter, randomized, sham-controlled, double-blinded, adaptive trial. The trial will evaluate the safety and effectiveness of the Alleviant System in chronic heart failure patients with preserved (HFpEF) and mildly reduced (HFmrEF) ejection fraction (EF ≥ 40%) who remain symptomatic despite stable guideline-directed medical therapy. The trial will enroll 400 to 700 patients at select sites worldwide. The trial's composite primary endpoint analysis will be conducted at one year.
The Alleviant System, which was granted Investigational Device Exemption (IDE) by the U.S. Food and Drug Administration (FDA) in November 2022, has demonstrated significant clinical improvement (functional and symptomatic) in studies across 38 heart failure patients to date. In these studies, shunt durability was confirmed through six months and sustained improvement was observed through 12 months.
S3 Ventures and RiverVest Venture Partners, along with investors Vensana Capital, Longview Ventures, TMC Venture Fund, and a strategic investor are joined by Gilmartin Capital, ShangBay Capital and another undisclosed strategic investor in this new financing round.