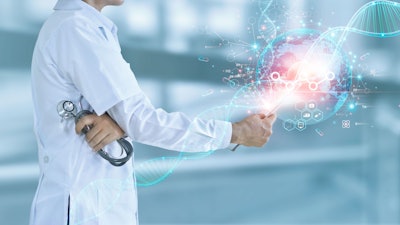 iStock
MedCrypt, a cybersecurity solution provider for medical device manufacturers, today announced additional funding from Dexcom Ventures, the corporate venture capital arm of Dexcom. This extension follows MedCrypt's Series B funding round in November 2022 with investments from Intuitive Ventures, Johnson & Johnson Innovation – JJDC, Inc. (JJDC), among others, bringing the company's funding to date to $36.4 million.
In 2022, MedCrypt deployed partnerships with 18 new medical device manufacturers that are committed to improving cybersecurity in healthtech. These additional funds will be used to grow MedCrypt's engineering team to support this growing demand for cybersecurity in devices - across all products - remaining aligned with requirements set by the FDA and the cybersecurity provisions in the latest Consolidated Appropriations Act, 2023.
MedCrypt currently provides enhanced security products and services for seven of the top 10 medical device manufacturers as well as startups and mid-sized companies, including the leading manufacturers of surgical robotics technologies and virtual reality applications for minimally invasive surgery.