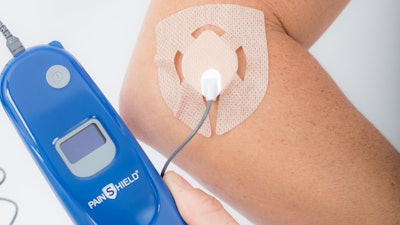 NanoVibronix
NanoVibronix, a medical device company using the company's proprietary and patented low intensity surface acoustic wave (SAW) technology, today announced that it intends to launch a month to month rental program on March 1, 2023 for its lead products, PainShield and UroShield.
"Patients with a valid prescription will soon be able to rent PainShield and UroShield for use in their own home on a month-to-month basis, at affordable prices, and with little ongoing commitment," stated Brian Murphy, Chief Executive Officer of NanoVibronix. "Ultimately, we are confident that this program will be eligible for Medicare reimbursement, with disposable supplies being sold separately. Patients should also benefit from the ability to obtain these products at their own convenience via a dedicated web site."
"We are extremely excited to be able to expand our product offering to meet patient needs," continued Murphy. "This program is another example of our stated goal to develop sustainable and portable alternatives to medication, pain relief drugs, and medical device care."
The company recently applied for Medicare reimbursement. It anticipates a decision on the application in May 2023 and to 'go live' with Medicare on October 1, 2023.