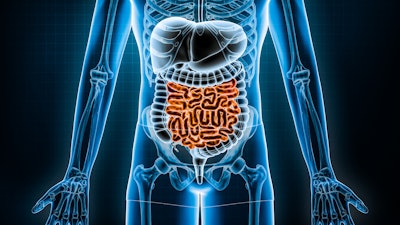 iStock
Boomerang Medical, a women-led bioelectronic medicine company, has been granted Breakthrough Device Designation from the Food and Drug Administration (FDA) for its bioelectronic technology targeting the treatment of Inflammatory Bowel Disease (IBD).
In order to improve the quality of life for people living with IBD, current treatments include drugs, biologics, nutrition, physical therapy, and behavioral health therapy. In the search for additional treatment options, researchers participating in the Boomerang IBD clinical trial are exploring the potential of bioelectronic medicine. The goal of this therapy is to stimulate the parasympathetic nervous system to decrease the stress on the body and reduce inflammation.
"Living with IBD affects every facet of life," said Heather Simonsen, President and Chief Executive Officer of Boomerang Medical. "Unfortunately, there are millions of Americans of all ages currently suffering from Crohn's disease and ulcerative colitis. As the rate of IBD continues to increase, we are committed to generating clinical evidence for this innovative bioelectronic therapy to diversify the treatment options for IBD."
Boomerang is currently enrolling patients in a single-arm pilot study at leading IBD centers in New York City, Charleston, Houston, Wichita, and Philadelphia, with more sites being added in the near future. Unlike typical IBD studies, the Boomerang study allows for patients diagnosed with Crohn's disease and ulcerative colitis who may or may not have previously been exposed to biologic therapy.
In November 2022, a nationwide survey conducted by the Crohn's & Colitis Foundation, found that 30 percent of the 1,500 IBD patients surveyed reported a chronic gastrointestinal or digestive issue. IBD is one of the most prevalent and costly autoimmune diseases, typically occurring in young adulthood. Given the chronic lifelong nature of relapsing and remitting behavior, nearly all aspects of life, including personal and professional, are negatively impacted.