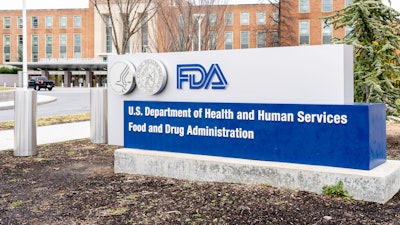 iStock
Recalled Product
Product Names: One-Way Valve, 22F x 22M
Product Codes: See Recall Database Entry
Model Numbers:

74L2001714
74L2001715
74L2001716
74B2100237

Distribution Dates: January 26, 2022 to July 27, 2023
Devices Recalled in the U.S.: 1,799 devices in packs of five
Date Initiated by Firm: July 28, 2023
Device Use
The Mallinckrodt Manufacturing, LLC One-Way Valve, 22F x 22M is part of the INOmax Delivery System, which delivers nitric oxide (INOmax) therapy gas into the tubes between the ventilator and patient airway (breathing circuit). The One-Way Valve is used to prevent backward flow of nitric oxide gas into the INOmax DSIR injector module. The omission of One-Way Valve can also result in high nitric oxide delivery to the patient. The intended prevention of the backward flow and higher than prescribed drug delivery applies to both high frequency ventilators and spontaneous mask setup.
Reason for Recall
Mallinckrodt is recalling its One-Way Valve, 22F x 22M due to devices not opening properly, which prevents or reduces the flow of ventilated air or oxygen.
The use of the One-Way Valve, 22F x 22M may cause serious adverse health consequences, including interruption in ventilation which may delay delivery of nitric oxide gas. This delay could lead to bradycardia in neonatal or pediatric patients. For all patients, interruption in ventilation may lead to insufficient oxygen in the blood resulting in respiratory failure, and death.
There have been two complaints, and no reports of injuries or death.
Who May be Affected
People who receive respiratory support using a Mallinckrodt One-Way Valve, 22F x 22M
Health care personnel providing care that includes the Mallinckrodt One-Way Valve, 22F x 22M