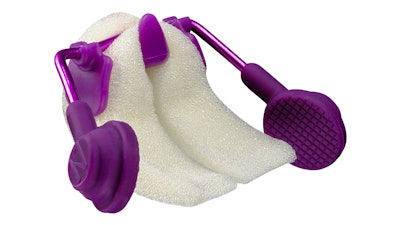 NasaClip
SourceMark Medical, a US medical device company and certified Minority Business Enterprise (MBE), announced a supplier partnership today with NasaClip, an easy-to-use nosebleed rescue device available in adult and pediatric sizes.
NasaClip devices apply hands-free constant compression to stop bleeding without discomfort using intranasal sponges that can be medicated. This non-invasive approach allows patients to receive nosebleed treatment immediately in any setting without a doctor's intervention.
NasaClip is the first nosebleed rescue device that provides adjustable nasal compression for children and adults that is registered with the US Food and Drug Administration (FDA).