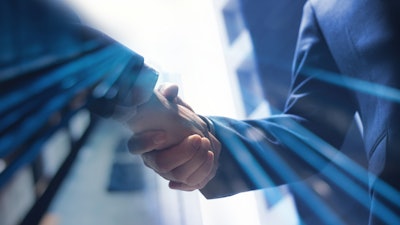 iStock
Laborie Medical announced that it has completed the acquisition of Urotronic, a private medical device company that developed Optilume drug-coated balloon technology used in interventional urology to treat urethral strictures and benign prostatic hyperplasia (BPH) or enlarged prostate conditions.
Urotronic and its employees will be fully integrated into the Laborie business as part of the transaction. "We are delighted to welcome the Urotronic team to Laborie, and we look forward to working together in our mission to deliver innovative technologies in the Interventional Urology space that preserve and restore human dignity," said Michael Frazzette, President & CEO of Laborie Medical Technologies.
"Joining the Laborie team is an exciting new chapter for Urotronic," says Urotronic President & CEO David Perry. "Over the last several years, we have seen our partnership develop because we are united on a goal to improve the standard of care for patients and commercialize Optilume products on a global stage."
"Patricia Industries is excited to continue supporting Laborie's long-term growth with this acquisition, which aligns with our purpose of creating value for people and society by building strong and sustainable businesses," said Yuriy Prilutskiy, Head of North America at Patricia Industries, a part of Investor AB, and owner of Laborie Medical Technologies.
Optilume is a novel minimally invasive surgical therapy (MIST) that combines mechanical dilation with the delivery of paclitaxel to treat lower urinary tract symptoms (LUTS) secondary to urological stricture or BPH. Optilume products have been approved by the U.S. Food and Drug Administration (FDA) and received the CE mark.