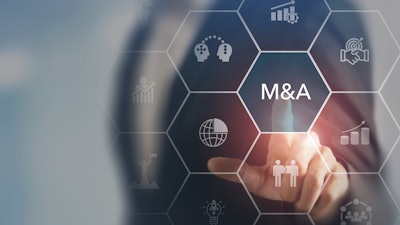 iStock
BehaVR and Fern Health, a virtual chronic pain management program, announced the signing of an agreement to merge their businesses and create a new digital care management solution for chronic pain. The new offering will be branded as RealizedCare.
RealizedCare introduces an advanced care management platform powered by DTx technology. The platform's approach, which combines DTx with traditional wraparound services, will unlock value-based chronic pain management at scale. Grünenthal, a global research-based pharmaceutical company and parent company of Fern Health, has partnered with RealizedCare as a strategic investor, delivering on its shared vision of a world free of pain.
RealizedCare will work with health plans, employers and value-based providers to identify, assess and engage members with chronic pain via a fully managed solution.
Fern Health's chronic pain programs were initially developed in collaboration with pain management clinicians at Massachusetts General Hospital. Fern Health has also partnered with major US healthcare services like the MetroHealth System and WebMD Health Services to bring its innovative virtual offering delivering education, activities, and tools to help people address the physical, emotional, and social causes of pain, to individuals and employers. The combination of Fern Health's virtual offering with BehaVR's expertise in building immersive, evidence-based DTx will enhance engagement and impact across RealizedCare's suite of clinically validated therapeutics. This suite includes treatments across the spectrum of mental and behavioral conditions, including treatments for serious mental illness.
In multiple randomized controlled trials, including real world outcomes from over 23,000 encounters, patients who previously experienced BehaVR's PNE (Pain Neuroscience Education) VR program had 2.5 times greater likelihood of a clinically significant reduction in disability, as well as 20 percent improvements in pain catastrophizing.
As part of the new offering, members will be assigned a pain coach and receive a personalized care plan, inclusive of pain neuroscience education, mindfulness practices, calming experiences, and immersive, gamified, graded exercise and movement. Members will also have access to PatientsLikeMe's supportive community of over 160,000 people living with chronic pain who will provide peer and community support from those that understand the complexities and challenges of living with chronic pain. PatientsLikeMe is a trusted digital health community that supports health consumer acquisition, engagement and activation, and is the first collaborator to support the member engagement aspect of this new offering.