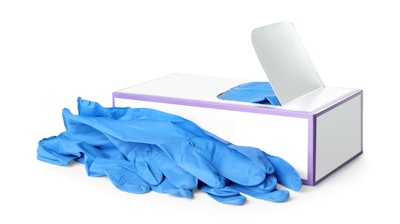 iStock
United Safety Technology announced a strategic partnership with Marathon Medical, a distinguished service-disabled veteran-owned company. Marathon Medical will distribute United Safety Technology (UST)'s American-made personal protective equipment (PPE) to its Federal government healthcare clients across the US. UST is an integral part of the national effort to restore a resilient supply chain for U.S.-made PPE and organizations like Marathon Medical will help to bring its products to end users across the Federal healthcare network.
"UST's commitment to delivering high-quality and competitively priced PPE made this collaboration important for us," said Jon Landis, Marathon's Chief Commercialization Officer. He added, "We both share a belief in providing top-quality products for government agencies while providing opportunities for our nation's veterans to be a part of this growing domestic PPE industry."
In 2021, the Department of Defense (DoD), in conjunction with the Department of Health and Human Services (HHS) awarded UST a $96.1 million contract to initiate the domestic production of medical-grade nitrile exam gloves. UST is currently building America's most technologically advanced and efficient PPE manufacturing facility in a renovated Bethlehem Steel plant at the historic Sparrows Point Shipyard just outside of Baltimore.
The U.S. Department of Commerce also recently approved UST's Sparrows Point Foreign-Trade Zones (FTZ) Board, thus helping to ensure its competitive advantages as a high-quality, competitively-priced US PPE manufacturer.
"We want to be a trusted partner to government and medical providers. Partnering with Marathon is yet another great step in that direction. Their distribution network is vast, robust, and trusted, and we appreciate how their network will allow us to serve every department within the Federal medical and hospital environments," said Dan Izhaky, President of UST.