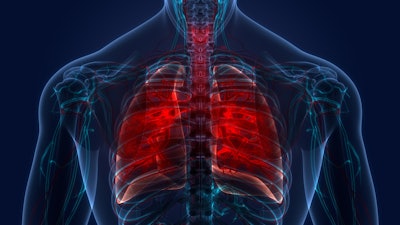 iStock
Danaher announced it will provide Cepheid's Xpert MTB/RIF Ultra diagnostic test cartridges for tuberculosis (TB) at Cepheid's cost of $7.97 each to the Global Fund to Fight AIDS, TB and Malaria ("the Global Fund") and to less-developed countries eligible for Cepheid's Global Access Program to support greater access to high-quality TB testing. The Global Fund is the largest provider of financing and programs to combat TB globally, ensuring each year that millions of tests are distributed in countries where the need to improve access is greatest.
By reducing the price of Cepheid's Xpert MTB/RIF Ultra test cartridge to $7.97, Danaher will be selling at its cost and will earn no profit.
The agreement significantly expands a longtime partnership between Cepheid - a Danaher operating company - and the Global Fund to improve access to testing where it matters most. Both Cepheid and the Global Fund are members of a consortium that also includes the Stop TB Partnership, the Global Drug Facility, and the U.S. Agency for International Development (USAID), which aims to increase access to essential diagnostic testing solutions in support of the global goal to end TB around the world by 2030.
Cepheid's Xpert TB test was developed in partnership with FIND and the Bill and Melinda Gates Foundation. For over a decade, Cepheid has supported the fight against TB with a substantially subsidized price for low- and middle-income and high TB-burden countries through the World Health Organization, OGAC/USAID, the Bill and Melinda Gates Foundation, and Unitaid.
Cepheid has been in ongoing dialogue with the Global Fund for some time seeking to find ways to further improve access to TB testing. Cepheid noted that recent speculation, based on the analysis of partial information, has significantly understated the cost of its TB test cartridges, resulting in considerable overstatement of their profitability. Going forward, Cepheid will validate its actual cost annually with an internationally accredited third-party assessment and adjust pricing accordingly, if necessary, so that Danaher can assure that it continues to earn no profit from these cartridge sales.
For over 15 years Cepheid has supported increased testing and expanded access to testing in countries with a high incidence of TB and other infectious diseases. During that time, the company has continued to innovate and invested extensively in research and development to bring better, more accurate, and less expensive tests to market, helping to reach the people who need them most. Danaher and Cepheid are committed to continuing to help further expand access to accurate, high quality, and easy-to-use testing for TB globally.