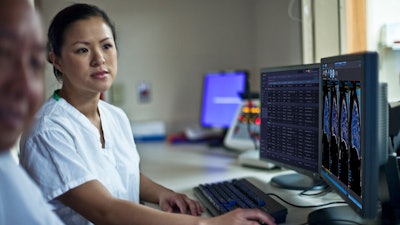 Philips
Royal Philips, a global leader in health technology today announced the availability of Philips HealthSuite Imaging on Amazon Web Services (AWS). Additionally, Philips and AWS will build on their relationship, advancing AI in healthcare by applying Foundation Models using Amazon Bedrock to accelerate the development of cloud-based generative AI applications that will provide clinical decision support, help enable more accurate diagnoses, and automate administrative tasks.
The availability of Philips HealthSuite Imaging on AWS is a new addition to Philips' broad capabilities in enterprise informatics, enabling improved image access speeds, reliability, and data orchestration for radiologists and clinicians across the entire imaging workflow – from diagnosis to therapy selection, treatment and follow-up. Clinicians will be able to access the latest innovations from any location, and healthcare organizations can reduce costs previously invested in on-premises hardware or data centers to host their image management platform.
Philips can help clinicians manage growing workloads amidst staff shortages and speed time to diagnosis and treatment, enhancing patient outcomes. Philips HealthSuite Imaging will use Amazon HealthLake Imaging to increase scale, deliver fast time to first image, enable easy re-use of images for Machine Learning and research, and reduce medical imaging costs.
Philips will also use Amazon Bedrock as part of its efforts to develop generative AI applications to advance PACS image processing capabilities and simplify clinical workflows and voice recognition. Amazon Bedrock will enable Philips to develop Machine Learning-based applications quickly and reduce model development costs versus building Foundational Models (FMs) from scratch or running multiple task-specific model development efforts.
Philips and AWS provide migration expertise and planning services, total-cost-of-ownership analysis, and cybersecurity technical expertise to enable an easy migration from on-premises to cloud-based solutions for customers.