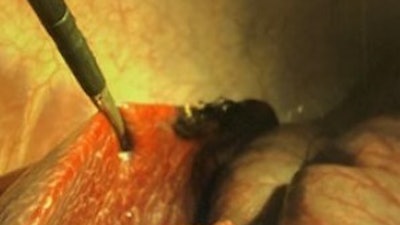 Xenocor
Xenocor, creator of the FDA cleared Saberscope, an HD, fog-free, articulating, single-use laparoscope, announced a $10 million Series A funding led by GenHenn Venture Fund I with participation from Baranco Investments, Inc., Barvest Ventures, Inc. and Patel Family Investments.
The company said it will use the capital for the 2023 launch of the Saberscope and to continue executing its innovation roadmap. To help accelerate the company's growth, Michael J. Hennessy Jr., GenHenn Capital will join the Xenocor board of directors.
The Saberscope eliminates fog, sees better through smoke and steam and can articulate 90 degrees in any direction with a simple wrist movement, allowing the surgeon full visibility to the anatomy they need at any point during the procedure. Lastly, the scope is placed in a Xenocor recycle bin and a new one can be easily pulled off the shelf. It just makes sense.