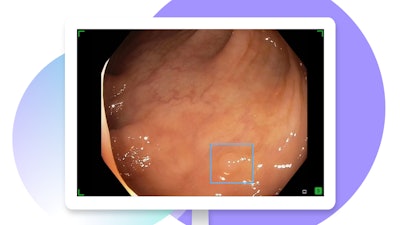 Iterative Health
Iterative Health and Provation announced the upcoming commercial availability of SKOUT, real-time artificial intelligence for polyp detection, in the second quarter of 2023. SKOUT is indicated as a computer-aided detection tool to assist qualified and trained endoscopists in identifying potential colorectal polyps during colonoscopy examinations in adult patients undergoing colorectal cancer screening or surveillance.
Colorectal cancer is the second leading cause of cancer-related deaths in the United States, and thorough colonoscopies are vital to preventing and diagnosing this condition. While current guidelines recommend an adenoma detection rate (ADR) of at least 25%, detection rates among endoscopists range from 7-53% and polyp detection rates may decline by over 12% between morning and afternoon procedures. Artificial intelligence can help maintain a high-quality colonoscopy throughout the day.
Iterative Health developed SKOUT to help gastroenterologists detect more adenomas. In a randomized controlled trial published in Gastroenterology, SKOUT demonstrated a 27% relative increase in the detection of adenomas per colonoscopy (APC). Higher APC rates have been shown to lead to improved patient outcomes; a recent study showed that the incidence of colorectal cancer within three years of examination decreases with higher APC rates.
SKOUT, which is the only FDA-cleared device of its kind evaluated in a U.S.-based clinical study population, will serve gastroenterologists across the country by:
Detecting more adenomas with real-time AI. SKOUT enhances procedure quality with increased adenoma detection, and reduces challenges in detecting certain polyp types, such as flat polyps and polyps in the proximal colon.
Preserving existing workflows. SKOUT does not impact total procedure or withdrawal time and integrates seamlessly into existing clinical workflows. Designed with the gastroenterologist in mind, SKOUT features smart detection of endoscopic tools to keep the visual field clear during resection.