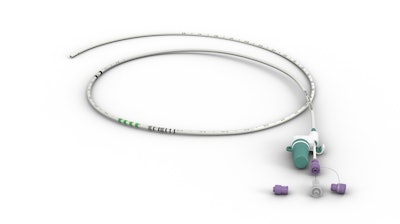 Phagenesis
Phagenesis today announced that the U.S. Food and Drug Administration (FDA) has granted a De Novo request for the Phagenyx Neurostimulation System, a therapy that uses pharyngeal electrical stimulation to restore swallowing control in patients with severe dysphagia post stroke. The company is now preparing a targeted launch in the U.S.
The Phagenyx System treats neurogenic dysphagia using pharyngeal electrical stimulation (PES) targeting the neurological components of swallowing coordination. Phagenyx therapy has demonstrated best results when delivered at the earliest stages after injury to enhance neurorehabilitation and restore swallowing control.
"There is limited awareness of the significance of dysphagia in the critical care setting following prolonged mechanical ventilation or tracheostomy," said Dr. Wade Smith, Professor of Neurology at the University of California, San Francisco (UCSF). "Such patients cannot manage their own saliva, creating a high risk for aspiration and their safety. Phagenyx has the potential to treat patients early in the ICU which has been shown to accelerate recovery, reduce hospital length of stay and prevent downstream complications."
The Phagenyx System is designated a Breakthrough Device by the FDA which reflects clear unmet needs in current dysphagia care. Phagenyx is commercially available in Europe and is supported by numerous randomized controlled trials and larger-scale real world registries.