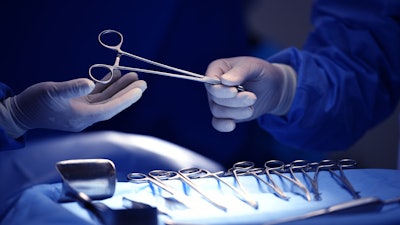 Aspen Surgical
Aspen Surgical Products announced the acquisition of Symmetry Surgical from RoundTable Healthcare Partners.
Financial terms of the transaction were not disclosed.
Based in Nashville, TN, with additional operations in Louisville, KY, Tuttlingen, Germany and Melbourne, Australia, Symmetry is a provider of surgical and specialty instrumentation, electrosurgery products, and minimally invasive surgical devices.
"Symmetry has a longstanding history of providing high-quality surgical devices and value-added services to the health care community, including iconic brands such as Bovie, Bookwalter, and Greenberg," said Jason Krieser, CEO of Aspen. "The portfolio is synergistic with Aspen and supports our mission to deliver essential products that improve safety and efficiency in the surgical environment."
The acquisition of Symmetry augments Aspen's portfolio with additional brands; provides diversification into adjacent categories; and adds new commercial competencies and routes-to-market with a national direct-sales infrastructure across both acute and non-acute settings of care.