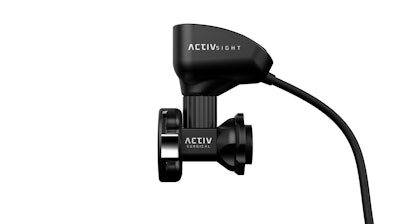 Activ Surgical
Activ Surgical announced that it is has received CE Mark approval for its ActivSight Intelligent Light (ActivSight). The CE Mark validates that ActivSight meets the requirements of the European Medical Devices Regulation, allowing Activ Surgical to commercialize the enhanced imaging system across the European Union and other CE Mark required regions.
ActivSight is a module that attaches to today's laparoscopic systems providing real-time, on-demand surgical insights integrated into standard monitors. It is the first and only modular form-factor with multimodal Advanced Visualization for minimally invasive surgery. With ActivSight, surgeons can access critical intraoperative visual data as augmented reality overlays, helping to increase surgical outcomes and patient safety.
Activ Surgical received 501(k)-clearance for ActivSight by the Food and Drug Administration (FDA) in the United States in 2021. To date, multiple major hospital networks across the U.S. and Europe have been established as pilot sites for ActivSight, which has already seen successful clinical use in over 200 patients and multiple in-human IRB studies.