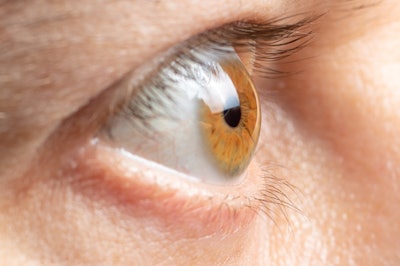 iStock
Bausch + Lomb and AcuFocus, a privately held ophthalmic medical device company, today announced that an affiliate of Bausch + Lomb has acquired AcuFocus, pursuant to a merger transaction with the parent company of AcuFocus.
AcuFocus has delivered breakthrough small aperture intraocular technology to address unmet needs in eye care, including the IC-8 Apthera intraocular lens (IOL), which was approved by the U.S. Food and Drug Administration in July 2022 as the first and only small aperture non-toric extended depth of focus (EDOF) IOL for certain cataract patients who have as much as 1.5 diopters of corneal astigmatism and wish to address presbyopia at the same time. Known as the IC-8 IOL in global markets, this IOL is available in select markets across Europe, as well as in Australia, New Zealand and Singapore.
Cataracts can only be treated with surgery in which the cloudy natural lens is removed and an IOL is implanted. Many patients receive a monofocal IOL at the time of cataract surgery, which may correct for distance vision, but not for presbyopia. Some available presbyopia-correcting IOLs have complex optics that split, shift or stretch light to provide clear vision at more than one discrete focal point. In contrast, the IC-8 Apthera IOL features proprietary small aperture technology that enables both distance vision correction and near vision correction to mitigate the effects of presbyopia.
"Cataracts are the largest contributor to global blindness in adults aged 50 years and older, with more than 15 million individuals, or approximately 45 percent of the more than 33 million cases of global blindness. We believe that the IC-8 Apthera EDOF IOL will bolster our surgical portfolio by enhancing our IOL offerings, which is a strategic area of focus for Bausch + Lomb," said Joseph C. Papa, CEO, Bausch + Lomb. "We will continue to focus on areas of unmet medical need that we believe will help drive long-term growth in our core segments, and importantly, help us achieve our mission of helping people see better to live better."
"Bausch + Lomb is a legacy name in eye care with a fully integrated portfolio of offerings in eye health," said Al Waterhouse, president and CEO, AcuFocus. "With its extensive development footprint and renowned commercial expertise, we believe Bausch + Lomb is best positioned to educate physicians about the IC-8 Apthera lens, and ultimately, ensure more cataract patients have access to this new IOL."