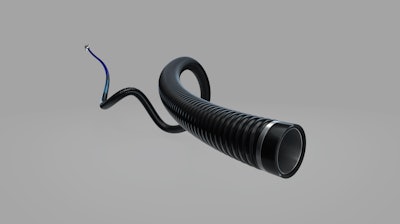 Perfuze
Perfuze, a medical device company developing next-generation catheter-based technology to treat acute ischemic stroke, has secured its first product clearance from the U.S. Food and Drug Administration (FDA) for the company's Millipede 088 Access Catheter. The first U.S. clinical procedures with Millipede 088 were successfully performed by physicians at Stony Brook University Hospital in Stony Brook, NY and the University of Pittsburgh Medical Center (UPMC) Stroke Institute, Pittsburgh, PA.
"We are excited to be one of the first hospitals in the country to use the Millipede 088 Access Catheter," said Dr. David Fiorella, Director of the Stony Brook Cerebrovascular Center, NY. "The catheter navigated complex neurovascular anatomy with exceptional ease, offering us a precise and efficient means of delivering devices to the brain. I am impressed with my first experience, and I am eager to incorporate this innovative technology in my future cases."
The Millipede 088 Access Catheter is designed to facilitate the safe insertion and guidance of microcatheters for neurointerventional or diagnostic procedures. With a physician-led approach to device innovation, Perfuze is working to advance all aspects of stroke treatment from vessel access through to thrombectomy. This 510(k) clearance is a major milestone for the company and a testament to its commitment to advancing the field of neurovascular care.
"We are thrilled to have the company's first FDA clearance in hand and for the initial U.S. procedures to have gone smoothly," said Wayne Allen, CEO. "Our mission is to improve patient outcomes and provide physicians with better, easier-to-use tools. This regulatory clearance brings us a step closer to achieving that goal. Looking ahead, 2023 will be an important year for Perfuze as we move towards initiating our U.S. pivotal study of the Millipede System for revascularization of patients with acute ischemic stroke."