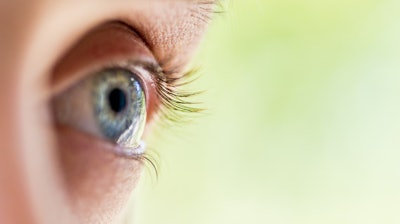 iStock
Bausch + Lomb announced the U.S. launch of StableVisc cohesive ophthalmic viscosurgical device (OVD) as well as TotalVisc Viscoelastic System. StableVisc and TotalVisc provide eye surgeons with new options for dual-action protection during cataract surgery.
"OVDs are critical to surgeons' success when performing cataract surgery, which is one of the most common surgical procedures performed in the United States. StableVisc and TotalVisc provide surgeons with new OVD options that offer unique benefits designed to help ensure the best possible surgical outcomes for patients," said Joe Gordon, president, Global Consumer, Surgical and Vision Care, Bausch + Lomb.
StableVisc, a cohesive OVD, helps maintain space in the anterior chamber of the eye to allow surgeons to extract and replace the clouded natural lens. TotalVisc Viscoelastic System includes both StableVisc and ClearVisc™, a dispersive OVD, and protects ocular tissue during the surgical procedure. ClearVisc was approved by the U.S. Food and Drug Administration in 2021.
StableVisc and ClearVisc both contain sodium hyaluronate and sorbitol, a unique chemical agent that has been shown to create a strong physical barrier and deliver increased free radical scavenging capabilities compared to other OVDs tested in a laboratory study. TotalVisc OVD provides dual-action mechanical and chemical protection. TotalVisc is the only dual pack in the United States that includes a dispersive and cohesive OVD formulated with sorbitol.
Free radicals form as a result of chemical reactions caused during various steps of cataract surgery, including phacoemulsification, irrigation/aspiration and as part of the insertion and removal of instruments and implants. Free radicals can contribute to corneal damage and possible decompensation, which can lead to post-surgical complications such as a cloudy cornea.
"The possibility of complications caused by free radical damage is a real concern both during and after cataract surgery," said Mitch Shultz, M.D., cornea, cataract and refractive surgeon and medical director, Shultz Chang Vision, Los Angeles. "The dual protection provided by ClearVisc dispersive OVD and StableVisc cohesive OVD gives me added confidence that I am doing everything I can to make my surgeries as safe and efficient as possible and give my patients excellent outcomes. I look forward to having access to both a cohesive and a dispersive OVD that offer these important benefits."
In addition to providing increased free radical protection, StableVisc leads the cohesive OVD segment in fill volume at one milliliter, which reduces the need to open a second pack mid-procedure, thus contributing to surgical efficiency. TotalVisc also leads the dual pack OVD segment in fill volume of device with one milliliter of both ClearVisc and StableVisc.