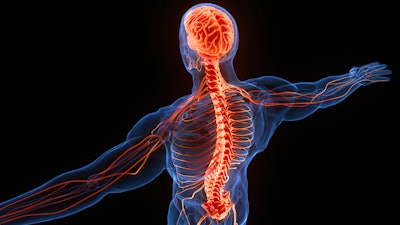 iStock
OnPoint Surgical, Inc., a member of a group of privately held OnPoint companies pioneering augmented reality (AR) technology and artificial intelligence (AI) for multiple verticals including spine, neurosurgical, orthopedic and robotic procedures, today announced that the US Food and Drug Administration (FDA) has given clearance for the use of its OnPoint Augmented Reality Spine System.
OnPoint Surgical's OnPoint AR Spine System superimposes virtual surgical guides and virtual implants onto the surgeon's visual field using proprietary see-through optical head-mounted display technology. Surgeons provided with the device for experimental use have been highly enthusiastic about the technology, finding it intuitive and easy to use.
The OnPoint AR Spine System is open platform and compatible with the implants of major manufacturers; it requires no change in surgical technique or surgeon practice. The OnPoint AR Spine System platform technology is a cost-effective and highly accurate alternative to current robotic systems. The system is readily implemented in hospital settings and also well suited for ambulatory surgery centers (ASC's) in view of its small footprint. The head mounted display is 4-10x lighter and has 2-4x greater resolution than existing AR systems for spinal procedures.
These benefits are enhanced by unprecedented accuracy, with cadaver studies showing the OnPoint Augmented Reality Spine System exceeding that of all major existing navigation, robotic and augmented reality systems between 2 - 5x, with the differences being statistically highly significant across all comparisons (data accepted for presentation at the 2023 Congress of Neurological Surgeons, Sept. 9 – 13, 2023, Washington, D.C.)