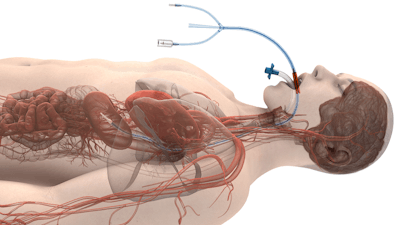 Attune Medical
Attune Medical has been granted De Novo marketing authorization from the US Food and Drug Administration (FDA) for its ensoETM device to reduce the likelihood of ablation-related esophageal injury resulting from radiofrequency cardiac ablation procedures.
The FDA based its decision on pre-clinical studies, computer models, three randomized controlled studies, and data on tens of thousands of patients treated in real-world uses. Published studies that have examined the use of ensoETM for this purpose include the pilot eCOOL-AF study, the IMPACT study and a large multi-center analysis of over 25,000 patients (in press at the Journal of the American College of Cardiology: Clinical Electrophysiology). These studies have found up to an 83 percent reduction in esophageal injuries, and a significant reduction in risk of atrioesophageal fistula (AEF), one of the most dreaded complications of ablation procedures.
Cardiac ablation utilizing radiofrequency energy is used to restore normal heart rhythm in patients with atrial fibrillation by disrupting faulty electrical pathways that interfere with normal rhythm. It is the most common type of cardiac ablation procedure, with over 300,000 per year performed in the US alone.
Commonly available technologies to mitigate serious complications have not been successful in reducing the risk of catastrophic esophageal injuries in over 20 years of use. This De Novo marketing authorization expands the ensoETM's indications for use to reduce the likelihood of esophageal injury resulting from radiofrequency cardiac ablation procedures. The ensoETM is the pioneer of using the esophageal space to manage temperature and has been cleared for use for the control of patient temperature since 2015. Over 50,000 patients have been treated with the ensoETM to date in critical care units, emergency rooms, operating rooms, and electrophysiology labs.
Attune Medical's ensoETM is a single use thermal regulating device that is placed in the esophagus (similar to a standard orogastric tube) and connected to an external heat exchange unit, creating a closed-loop system for proactive controlled temperature management.