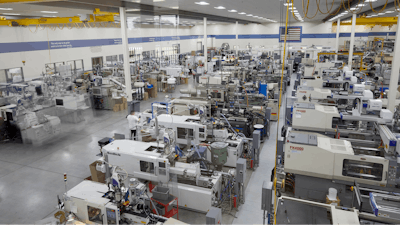 Velosity
Kelly Stichter is a senior vice president at Velosity, a custom contract manufacturer and injection molder in Forest Lake, Minnesota. She leads a team focused on developing, producing and assembling innovative products for the medical and defense markets.
Medical Design & Development recently had an opportunity to speak with Stichter about OEM reliance on contract manufacturers, the state of the medical device contract manufacturing industry and the importance of having all manufacturing services in the United States.
Medical Design & Development: How would you describe the state of the medical device contract manufacturing industry?
Kelly Stichter: The medical device contract manufacturing industry is well positioned for growth due to the uptick in customer R&D and the continued evolution of medical devices to address a number of timely issues, including quality of life, interest in active lifestyles for aging populations, connectivity (remote monitoring, physician shortages) and the need for more timely and accurate diagnostics and customization (one size does not fit all).
MDD: Are manufacturers relying more on contract manufacturing services?
Stichter: Manufacturers are relying more on contract manufacturing services due to greater internal OEM focus on what they do best — design, develop and evolve medical advancements that improve lives — and the need to apply their resources accordingly. Contract manufacturers are being asked to provide services that span the entire product lifecycle, such as design for manufacture and assembly, program management, tool design and manufacture, supply chain management, regulatory/material compliance verification and validation services.
MDD: When it comes to cutting-edge machining, Velosity tries to stay at the forefront of new technology. How does the company stay abreast of all the latest machines as they hit the market, and how does it decide if/when to bring them in-house?
Stichter: Velosity's growth has always been focused on applying and integrating technologies that push the envelope to exceed product complexity and specifications. The team closely monitors technology and equipment trends, attends webinars and trade shows, meets with equipment suppliers and reads blogs and articles published by relevant trade publications and key influencers. Equipment is brought in-house when there is a specific program need, as part of a continuous improvement initiative and/or when technology can be used to resolve ergonomic or resource constraints.
MDD: Any innovation that you find particularly exciting?
Stichter: The advancements in artificial intelligence, robotics, automated inspection and 3D printing are a few of the innovations I currently find exciting.
MDD: Why is it important to have all manufacturing services located in the U.S.?
Stichter: Contract manufacturing services located in the U.S. provide logistical advantages for the customer if they are also located in the U.S., in terms of reduced transportation costs and transit time, reduced overall cost (special pallets are not needed) and reduced potential for product damage due to excessive handling and multiple transportation methods.
MDD: Velosity offers a number of services. Have any been in greater demand, given issues with labor and the supply chain?
Stichter: Velosity has experienced greater demand for technical resources and supply chain and inventory management needs. As such, resources have been increased to support this demand and inventory stocking programs have been implemented for risk mitigation purposes.
MDD: What is the most interesting project that has come across your desk recently?
Stichter: Velosity recently had the opportunity to review a significant tooling, injection molding and assembly program that leverages our full value proposition – design for manufacture, tool design and manufacture and molding and assembly services. The fact that Velosity can manage and produce the entire program in-house proves a timely and cost-effective solution for the customer.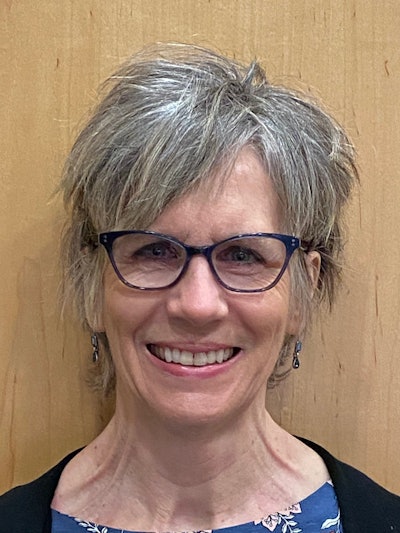 Kelly Stichter has worked in contract manufacturing for more than 30 years and has held positions in engineering, operations, quality, business development and executive management in both privately held and public corporations.
She embraces change, the fast pace and opportunities associated with growing a business, applying technology to streamline processes and developing teams to deliver creative solutions that improve lives.