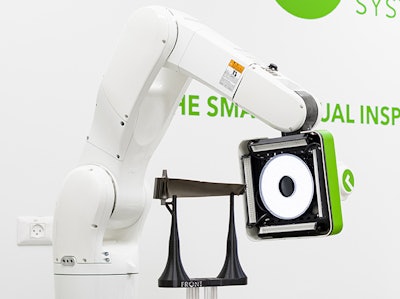 Israel-based smart visual inspection company Kitov.ai has simplified the setup of robotic vision inspection systems with CAD2SCAN, a CAD-based automated inspection planning tool.
CAD2SCAN is the latest feature of the Kitov Smart Planner. By combining CAD2SCAN with Kitov's smart visual inspection and Review Station, customers can automate inspection solutions that are too difficult and time-consuming to manually program and deploy.
Semantic information extracted from the CAD is passed on to Kitov semantic detectors, which use the information for better inspection. For example, in surface inspection, information on material properties, such as surface reflectance, is used to determine the best illumination angles. Information on screw type and dimensions can enhance screw inspection. Other Kitov semantic detectors, such as labels, barcodes, and connectors, benefit from the relevant semantic information extracted from the CAD model.
Automatic CAD-based inspection planning is a game-changer for industries that manufacture complex parts and products. For example, CAD2SCAN technology improves the inspection of single-material parts with complex 3D geometric shapes, such as turbine engines, blades, wheels, and metal molding; CNC parts, where it is very hard and time-consuming to carry out full inspection manually; and custom-made or other low-volume parts (such as medical implants or 3D-printed parts), where it is extremely hard and not economical to automate inspection in any other way.
CAD2SCAN technology is implemented as a plugin to common CAD software systems (currently available for SolidWorks and Creo). It also supports the evolving QIF (quality information framework) ISO standard and can parse visual inspection requirements embedded into it.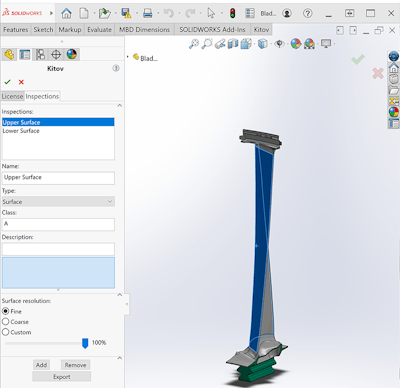 For more information, www.kitov.ai.