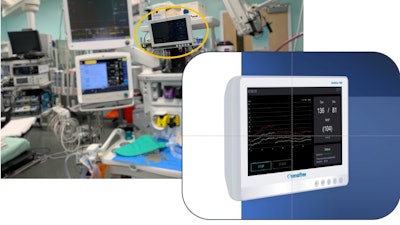 Sensifree
Sensifree received CE certificate for SentiCor-100 in compliance with the new EU MDR.
SentiCor-100 is a PPG-based continuous non-invasive blood pressure monitoring device approved for hospital use.
Sensifree also announced today on new OEM product release – SentiCor-X. Sensifree's clinically validated, patented monitoring technology is now offered for integration into patient monitors and other medical devices that require advanced BP monitoring capabilities, packed in a small form factor and with standard interfaces.