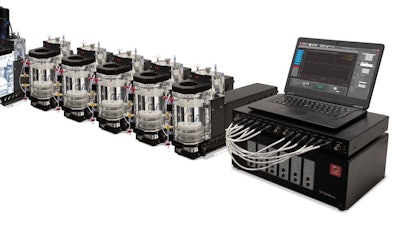 ViVitro Labs
ViVitro Labs, a provider of cardiovascular device test equipment and related consulting services, announced the launch of a self-regulating heart valve durability tester, the ViVitro Labs Heart Valve Durability Tester with ADC technology.
Heart valve durability testers measure the longevity and performance of artificial heart valve prostheses in accelerated conditions to ensure devices are safe before being used in patients.
A multidisciplinary team of mechanical, electronic, and software engineers spent more than three years in R&D developing the device, drawing upon experience in the field of cardiovascular device testing. The team incorporated feedback from cardiovascular device companies, start-ups, universities, testing labs and consultants throughout the process.
The ViVitro Labs Heart Valve Durability Tester received praise during preliminary product evaluation demonstrations over the past 10 months from companies including Medtronic, Edwards, Abbott and Boston Scientific.