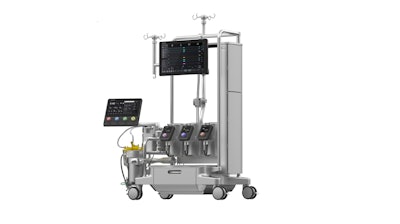 LivaNova
LivaNova today announced it received U.S. Food and Drug Administration (FDA) 510(k) clearance for its Essenz Heart-Lung Machine (HLM).
The company said it will initiate the commercial launch of Essenz in the U.S. The company also recently received approval for the Essenz HLM from Health Canada and the Japanese Pharmaceuticals and Medical Devices Agency (PMDA). Additionally, LivaNova is initiating a broad commercial release in Europe, following a successful limited commercial release that supported more than 200 adult, pediatric and neonatal patients in Europe.
The Essenz HLM and Essenz Patient Monitor comprise the Essenz Perfusion System, which enables a patient-tailored perfusion approach rooted in data-driven decisions that improve both clinical workflows and quality of patient care during cardiopulmonary bypass (CPB) procedures.