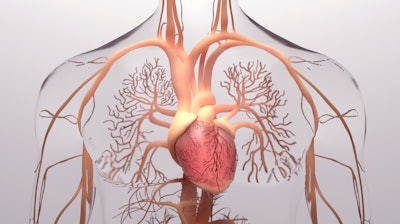 iStock
Surmodics, a provider of medical device and in vitro diagnostic technologies, announced enrollment of the first patient in PROWL, the Pounce Thrombectomy System Retrospective Registry.
PROWL is an open-label, retrospective, multi-center, U.S. registry of the Surmodics Pounce system for the non-surgical removal of emboli and thrombi in the peripheral arterial vasculature. The registry will collect real-world efficacy and safety outcomes data for endovascular interventions using the Pounce system for up to 500 patients at up to 30 sites. Dr. Sean Lyden, Chairman of the Department of Vascular Surgery, Cleveland Clinic, and Dr. Joseph Campbell, Interventional Cardiologist, OhioHealth, are National Co-Principal Investigators. The first site to enroll a patient in the registry study was Baton Rouge General Medical Center, Baton Rouge, La.
"We are delighted to be the first site to enroll a patient in the PROWL registry," said Dr. Joseph Griffin, Vascular Surgeon, Vascular Specialty Center, LLC and Baton Rouge General Medical Center. "In our experience, the Pounce system promptly removes peripheral arterial clot in a single treatment session while reducing the need for thrombolytic drugs and subsequent ICU stays. We're eager to help track outcomes in this important study."
"We've long needed better tools to help us resolve acute limb ischemia in a simple and effective manner, without the use of multiple adjunctive treatments," he added. "In this respect, our experience with the Pounce system has been quite positive."
PROWL's primary efficacy endpoint is procedural success, while the primary safety endpoint is the incidence of device-related major adverse events (MAEs) through 30 days.
"Acute limb ischemia from arteries blocked by thrombus or embolus is an urgent threat to both limb and life," said Gary Maharaj, President and CEO of Surmodics, Inc. "With hospitals increasingly short on staff and beds, physicians need a simple and effective tool that lets them restore arterial flow right on the table without resorting to time-consuming and costly adjunctive treatments. We are confident the PROWL registry will demonstrate these exceptional attributes of the Pounce system in real-world clinical practice."