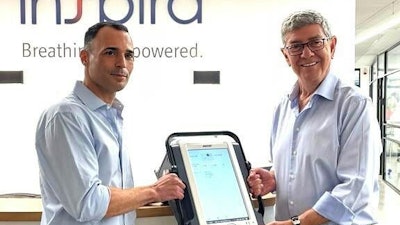 Inspira
Inspira Technologies announced it had submitted its INSPIRA ART 100, a cardio-pulmonary bypass device, to the U.S. Food and Drug Administration (FDA) via the 510(k) pathway, with potential clearance expected during the first half of 2024.
The company's vision is to change external breathing assistance for over 20 million patients each year that require ventilation and oxygenation via external mechanical ventilation machinery. Legacy systems for breathing assistance are causing multiple complications leading to physical damage, infection and possible death.
INSPIRA ART 100 was submitted today to the FDA post the completion of a comprehensive usability study in Boston, Massachusetts, with an expected approval timeline of approximately six months, which is targeted for the first half of 2024.