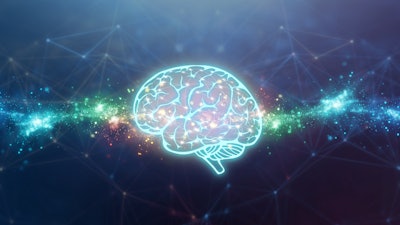 iStock
Abbott said the U.S. Food and Drug Administration (FDA) has granted Breakthrough Device Designation to investigate the use of its deep brain stimulation (DBS) system in treatment-resistant depression (TRD), a form of major depressive disorder (MDD).
Abbott's DBS system is a personalized, adjustable therapy that involves implanting thin wires – or leads – into targeted areas of the brain. A pulse generator implanted under the skin in the chest is connected to the leads and produces electrical impulses that can modulate abnormal brain activity. While Abbott's DBS system has traditionally been used to help control symptoms for people with movement disorders, such as Parkinson's disease and essential tremor, evidence suggests that implanting electrodes in the part of the brain that regulates mood could help reduce symptoms of TRD.
Abbott is working with the FDA to develop a plan for evaluating the device's safety and effectiveness for this purpose. One of the added benefits of certain Abbott DBS systems is that they can be used with NeuroSphere Virtual Clinic, a first-of-its-kind connected care technology that allows people to communicate with and receive care and therapy adjustments from their doctors remotely and from the comfort of their own home.