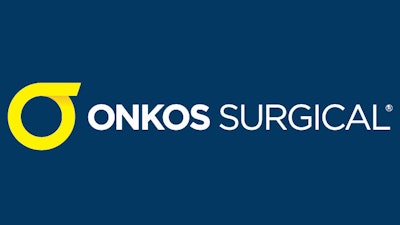 Onkos Surgical
Onkos Surgical, a provider of solutions for musculoskeletal oncology and complex orthopaedic procedures, today announced that it has received 510(k) clearance for its My3D Personalized Pelvic Reconstruction system.
The My3D Personalized Pelvic Reconstruction system includes 3D printed implants, instruments and models, as well as an advanced planning service to treat deformity, trauma, disease and revisions. Included in the offering are patient-specific implants for both acetabular reconstruction and advanced reconstruction that span multiple regions of the pelvis. The implants are designed and printed with unique features that help address the challenges of bone and soft tissue attachment and accuracy of anatomic restoration.
The My3D service includes access to the Onkos uDesign Digital Ecosystem, where a surgeon can send patient images through a secure, HIPAA compliant, cloud-based portal. Anatomical images are then rendered into 3D models for the surgeon to collaborate on a virtual surgical planning session for the resection of the diseased bone and for the implant that matches precisely to the patient. With this clearance and capability, Onkos can meet surgery requirements in 6 weeks from start to finish.
"This clearance is a major milestone for Onkos Surgical as we continue to leverage our experience and expertise in 3D planning and printing to optimize patient specific solutions for complex orthopaedic conditions. We founded the company with the belief that patients with these challenging conditions deserve solutions designed specifically for them. Our My3D platform and Digital Ecosystem enable us not only to provide that personalized solution faster, but also to lay the foundation for future clearances in musculoskeletal personalization," said Onkos Surgical Co-Founder and CEO Patrick Treacy.