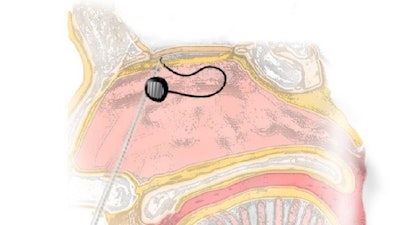 Leucadia Therapeutics
Leucadia Therapeutics, a company working to cure Alzheimer's disease, has hired a global chief medical officer practiced in skull base neurosurgery needed to implant the company's Arethusta device, which it said drains disease-causing toxins from the brain.
The company's medical device is designed to restore the flow of cerebrospinal fluid through the cribriform plate to flush toxins away from the part of the brain where Alzheimer's disease first appears.
Dr. Javed Siddiqi, MD, DPhil (Oxon), FRCSC, FACS, FAANS, a board-certified neurosurgeon who completed his doctorate at Oxford University as a Rhodes Scholar, and an MD in Canada, is an expert on the skull base. The skull base includes the cribriform plate that serves as a drain for (CSF) that helps to clear toxic metabolites from regions of the brain where Alzheimer's disease emerges.
Siddiqi was the founding president of the Arrowhead Neuroscience Foundation, a non-profit research and education foundation committed to mitigating the individual and community after effects of common but devastating neurological conditions that alter brain and spinal cord function, including Alzheimer's disease.
He also serves as a Professor and Chair of Surgery at the California University of Science & Medicine in Colton, California, and Professor of Surgery at Western University of Health Sciences in Pomona, California. He is founding Editor-in-chief of the medical journal "Contemporary Reviews in Neurology and Neurosurgery."