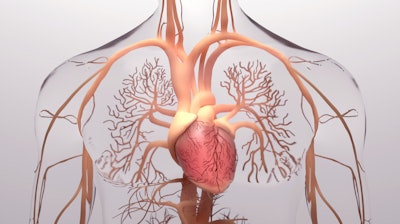 iStock
MicroPort CRM, a global pioneer in the field of Cardiac Rhythm Management, headquartered in France, announced today it has received FDA approval for its latest range of implantable pacemakers, Alizea and Celea, the longest-lasting pacemakers for their size on the market today, as well as approval for its associated products the Vega pacing leads, SmartTouch XT tablet-based programmer, and SmartView Connect Bluetooth home monitor. This marks a significant achievement for patient care and demonstrates the company's commitment to the United States market.
Alizea and Celea feature the AutoMRI mode, a groundbreaking algorithm invented by MicroPort CRM, that increases patients' safety and quality of life when undergoing an MRI examination. Patients only need to visit their cardiologist once within ten days before their MRI scan to activate the MRI mode. Once the mode is programmed, upon entering the MRI field, the pacemaker automatically switches to the MRI mode and following the exam reverts back to its initial settings which significantly improves the workflow for both patients and medical staff. These devices when implanted with the Vega pacing leads are rated for use in 1.5 and 3 Tesla MRI scanners.
At a volume of only 11cc and a projected longevity of 13 years, Alizea and Celea are the longest-lasting pacemakers for their size on the market today. This leading innovation improves the standard of care for patients and physicians and reduces healthcare costs. Greater longevity in pacemakers saves many patients from having to undergo extra pacemaker generator changes and the risk of related complications such as infection.
Patients implanted with Alizea or Celea are provided with the SmartView Connect home monitor, which is placed next to their bed. The SmartView Connect home monitor interface has been designed to be easy to use for an elderly patient population, providing this age group with greater autonomy and involvement in their medical care. The monitor automatically and regularly transmits to the cardiologist detailed reports on the functioning of the system, as well as timely alerts about abnormal rhythms, like atrial fibrillation, or alerts triggered by patients when experiencing symptoms.
"MicroPort CRM has always been committed to providing medical devices with the most advanced technology and features to improve patient outcomes and reduce the burden on the healthcare system", said Benoît Clinchamps, President of MicroPort CRM. "Alizea and Celea pacemakers, associated with the SmartView Connect home monitor, are a perfect example of our objective to improve the management of healthcare by reducing hospital visits while ensuring continuity of monitoring and follow-up. These new pacemakers keep patients connected to their clinical team with secured and streamlined communication."
"Since launching our first pacemaker more than fifty years ago, MicroPort CRM has continued to develop pioneering cardiac technologies, culminating with this FDA approval for the Alizea and Celea Pacemaker Systems," said Aamir Mahmood, Vice President - Americas. "Our team has worked tirelessly to develop a device that not only improves patient outcomes but also provides convenience and peace of mind for patients and their families. The Alizea and Celea pacemakers, Vega pacing lead, SmartTouch XT programmer, and SmartView Connect remote monitor will make a significant difference in the lives of our patients."
The approval of Alizea, Celea, and associated products is the latest in a number of FDA approvals for MicroPort in the U.S. Last year, MicroPort's EasyFinder cardiac electrophysiology diagnostic catheters and PathBuilder transseptal puncture products received FDA approvals and will be distributed by the MicroPort CRM organization.