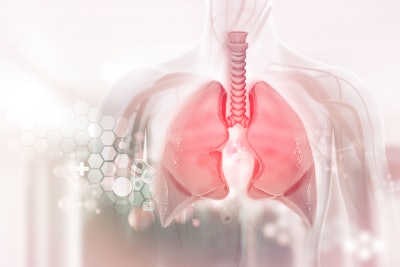 iStock
Theken Companies, an Akron, Ohio-based family of medical device companies, announced its acquisition of VisionAir Solutions from Cleveland Clinic.
VisionAir Solutions creates patient-specific airway stents with its 3D-design platform. VisionAir 3D Patient-Specific Stents provide improved stent life, increased time between interventions, and reduced complications for an improved patient quality of life.
VisionAir 3D Stents are personalized by pulmonologists using cloud software (VisionAir 3D Stent Architect). With this software a physician uploads a patient's scans and receives a personalized silicone stent within days that fits the patient's specific anatomy near to perfect. This allows physicians to tailor a 3D stent to each patient's unique anatomy to reduce complications caused by poorly fitting stock silicone stents. Instead of an average stock stent life of 60 days, these patient-specific stents have an average life of years, although the VisionAir stent is clinically approved by the FDA for one year.
VisionAir stents have broad indications for the treatment of symptomatic central airway obstruction (CAO) in mature individuals that are 22 years of age or older. 3D Stents may be implanted in any location in the airway that a physician can reach with a rigid bronchoscope for implantation. This means that the 3D Stent is unique in that it can be designed to fit carinas distal to the main carina, while current traditional silicone Y-stents have stock diameters, angles, and lengths specifically designed for only the main carina.