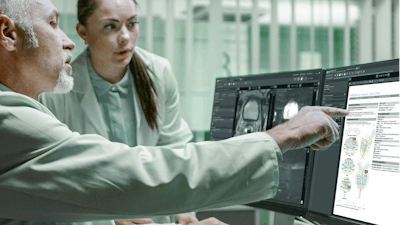 Brainlab
Brainlab, a digital medical technology company, and the German Society for Orthopedics and Orthopedic Surgery (DGOOC) will work together in the field of data privacy-compliant registry solutions. Through a partnership between Mint Medical GmbH, a Brainlab company, and the newly founded RSG Register Solutions gGmbH (RSG), a non-profit subsidiary of the DGOOC, Brainlab and DGOOC will have the opportunity to combine their expertise. Mint Medical is specialized in the computer-aided analysis of radiological and clinical data and is driven to learn from medical interventions while honoring a commitment to protecting patient identity.
The DGOOC has over a decade of expertise in the establishment, operation and management of the Endoprosthesis German Registry (EPRD). The EPRD is the second-largest medical-scientific registry for endoprosthetic hip and knee implantations with more than a quarter of a million surgical procedures documented annually. The defining feature of the EPRD is its secure, self-developed data trust center or "data trustee" that enables separate technical and organizational processing of patient identities as well as patient data. This is the only approach that meets the high data protection requirements for clinical data processing. The data trust center also forms the foundation for cross-clinical research.
In order to realize the cooperation with Brainlab, the registry technology -- in particular the data trust center -- was outsourced to RSG. Together, Mint Medical and RSG intend to further advance the data trust center software to record and evaluate additional important clinical parameters, such as patient images. Both organizations also aim to simplify the collection of relevant data from orthopedic interventions.