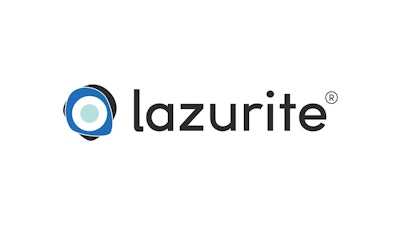 Lazurite
Medical device and technology company Lazurite today announced that Laith Jazrawi, M.D. and Mark Schickendantz, M.D. have joined the company's medical advisory board.
Dr. Jazrawi is a professor of surgery with the department of orthopedic surgery at NYU Grossman School of Medicine and the chief of the division of sports medicine at NYU Langone. He serves as a team physician for the NYU and Long Island University athletics organization. His clinical research focuses on improving treatments for complex problems affecting the shoulder, elbow, and knee. He performed the first-in-man surgery using the ArthroFree System in September 2022.
Dr. Schickendantz is an orthopedic sports medicine surgeon at the Cleveland Clinic and Professor of Surgery at the Cleveland Clinic Lerner College of Medicine. He serves as Head Team Physician and Director of Orthopedic Services for the Cleveland Guardians.
"We are delighted to have Drs. Jazrawi and Schickendantz join our team," Lazurite CEO and cofounder Eugene Malinskiy said. "They have both added tremendous value in the product refinement of the ArthroFree Wireless Surgical Camera System for our first target market of orthopedics and, particularly sports medicine."
The ArthroFree System is the first wireless surgical camera to receive market clearance from the U.S. Food and Drug Administration for arthroscopy and general endoscopy. By eliminating conventional camera cables that tether surgeons to the surgical tower and hinder their movement, the ArthroFree System is expected to increase OR efficiency, improve OR safety and lower customer costs. More than 75 surgeries have now been performed using the ArthroFree System.
"I've had the opportunity to use the ArthroFree camera in numerous surgeries in the last several months and provide feedback to the Lazurite team," Jazrawi said. "I look forward to joining the advisory board and helping to launch the era of wireless visualization in surgery."
"I'm excited about joining the Lazurite team as the company brings the ArthroFree System to market," Schickendantz said.
Jazrawi earned his medical degree from Icahn School of Medicine at Mt. Sinai in New York. He completed his residency in orthopedic surgery at NYU Medical Center and held a fellowship in Sports Medicine at American Sports Medicine Institute in Alabama. He is a member of a number of professional and medical societies, including the American Board of Orthopedic Surgery, the Arthroscopy Association of North America, and the American Orthopaedic Society for Sports Medicine. He is a fellow with the American Academy of Orthopedic Surgeons. He has a strong research interest in arthroscopic techniques, shoulder, elbow and knee disorders, cartilage repair, running injuries and maximizing athletic performance and has published nearly 300 peer-reviewed articles. He is the principal investigator on a comparative analysis study of the clinical use of the ArthroFree® Wireless Surgical Camera compared to wired surgical cameras.
Schickendantz earned his medical degree from Saint Louis University School of Medicine in St. Louis. He completed an internship in general surgery and residency in orthopedic surgery at Cleveland Clinic and held a fellowship in shoulder surgery and sports medicine at the Steadman Hawkins Clinic in Vail, Colo. He is a member of a number of professional and medical societies, including the American Board of Orthopedic Surgery, a fellow with the American Academy of Orthopedic Surgeons and the Major League Baseball Team Physicians Association, among many others. He has published nearly 100 peer-reviewed articles, has written book chapters and has presented at various research meetings. He is an investor in Lazurite.