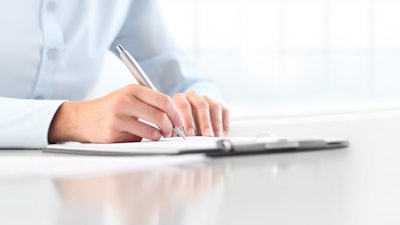 iStock
Titan Medical has entered into a license agreement with Intuitive Surgical, a provider minimally invasive care and robotic-assisted surgery (RAS), for an upfront payment of $7.5 million in respect of certain intellectual property of Titan.
Under the agreement, Titan has granted Intuitive a non-exclusive license to all of Titan's IP, with the exception of the IP that is exclusively licensed to another party under a June 2020 license agreement. Titan retains ownership of the licensed IP, along with the associated rights including the right to continue to develop and commercialize the technologies covered by the licensed IP and the right to license the IP to other third parties.
The deal is part of Titan's strategic transition away from the development and commercialization of RAS technologies to evaluating new opportunities to further develop and license its IP. The company said none of the potential partners it spoke with were interested in acquiring Titan but there could be more licensing agreements in the future.
Titan recently announced extension layoffs and now the company is making some significant changes to its executive team to further cut costs.
Cary Vance will step down as the company's President and CEO. Paul Cataford will be appointed Interim President and CEO while the company continues with its Strategic Transition. Vance will remain on the Board, replacing Cataford on each of his Board Committee assignments. Cataford will continue as Board Chair.
Chien Huang, the company's Vice President, Finance will be appointed Chief Financial Officer and the company's current Chief Financial Officer, Stephen Lemieux, will transition to a consulting role to ensure an orderly transition and provide ongoing support to Mr. Huang, Mr. Cataford and the Board.
Jasminder Brar, the Company's Vice President, Legal and IP, General Counsel and Corporate Secretary, will transition to a consulting role to assist and advise the company with IP transition and strategy.
Bill Fahey, the company's Vice President, Operations and Manufacturing, will transition to a consulting role to assist the company with technical matters.
Nate Jones, the company's Director of Human Resources will transition to a consulting role to assist the company with human resources matters related to Titan Medical USA Inc., its wholly owned U.S. subsidiary.