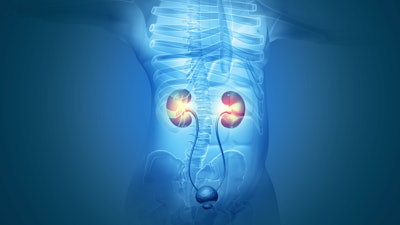 iStock
Levee Medical, a clinical-stage medical device company designing solutions to improve surgical outcomes following prostate cancer, announced today it has raised a total of $4.3 million in oversubscribed funds. Additionally, Levee Medical successfully treated the first study participants in its first-in-human (FIH) study, demonstrating initial safety data for the Voro Urologic Scaffold. The trial will evaluate the safety and performance of the Voro Urologic Scaffold as a prophylactic treatment for post-prostatectomy stress urinary incontinence.
The Voro Urologic Scaffold is the first and only bioresorbable device designed to be placed during the robotic prostatectomy procedure for the treatment of urinary incontinence. It is designed to reduce the stress on the urinary sphincter by managing the geometry of the bladder neck and maintaining urethral length, which is the best predictor of post-op incontinence.
In addition to these significant milestones, Levee Medical has also expanded its leadership team with the recent hire of Tessa Yamut, as Executive Vice President of Clinical and Regulatory Affairs. Tessa is a seasoned veteran in the medical device industry, with a remarkable track record spanning nearly 30 years, including 24 years in senior management roles. Her expertise shines through in her ability to navigate the complex landscape of regulatory, clinical, and reimbursement challenges for emerging companies. Her innovative and creative approach, combined with her unique skills, has proven instrumental in successfully de-risking, and expediting the approval process for Class I, II, and III medical devices both domestically and internationally.