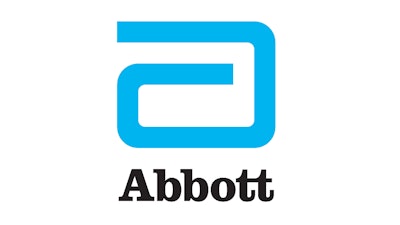 On April 4, 2022, Abbott announced that the FDA approved the Aveir single-chamber (VR) leadless pacemaker for the treatment of patients in the U.S. with slow heart rhythms.
The Aveir leadless pacemaker is implanted directly inside the heart's right ventricle via a minimally invasive procedure to treat slower-than-normal heart rates. Unlike traditional pacemakers, leadless pacemakers do not require an incision in the chest to implant the device or cardiac leads to deliver therapy.
The device has a mapping capability designed to allow physicians to measure electrical signals within the heart and determine the correct placement of the device before final implantation. It has an increased projected battery life and is designed to be retrieved if therapy needs evolve.
This approval is supported by data from the global LEADLESS II phase 2 investigational device exemption (IDE) study evaluating Aveir VR in patients with certain abnormal heart rhythms. The results showed the device met its pre-specified primary endpoints. The findings were presented at the annual Scientific Sessions of the Asia Pacific Heart Rhythm Society (APHRS) in November 2021 and simultaneously published in the Journal of the American College of Cardiology: Clinical Electrophysiology.