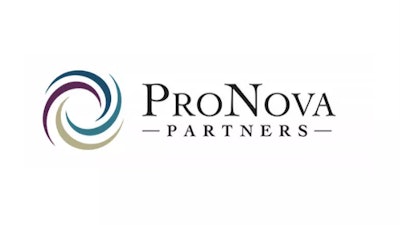 ProNova Partners, an M&A firm, has announced its commission to facilitate the sale of a new, patented device to lower mortality and other risks in specific, major heart surgery procedures.
The device lowers mortality, stroke risk and other risk factors in Transcatheter Aortic Valve Implantation (TAVI) or transcatheter aortic valve replacement (TAVR) procedures.
The patented device available for rights purchase can be added to existent equipment to improve patient outcomes. It was developed by a renowned M.D. and professor, a prolific inventor who owns more than 20 issued U.S. and tens of International Patents and a similar number of pending patents.
According to the developer, "the vision of our project (was) to significantly improve the safety of TAVI/TAVR. Integrating or adding-on an active double-filtering, emboli capturing, collecting and removal component to the TAVI/TAVR procedure is a breakthrough. With our approach, we are bringing a better solution than the currently used deflective anti-embolic devices for preventing cerebral embolic complications."
The device can be developed in three versions:
Integrated to the existing delivery system
As an add-on to an existing delivery system (generic – to fit all delivery systems)
Independent system, inserted contra-laterally to the TAVI/TAVR delivery system
By avoiding secondary procedures as much as possible and by adding better filtering, entrapping, and removing embolic material, the belief is that silent strokes and other silent vascular complications can be prevented.
For detailed information go to: https://pronovapartners.com/engagement/medical-device-company-for-major-heart-surgery-for-sale/