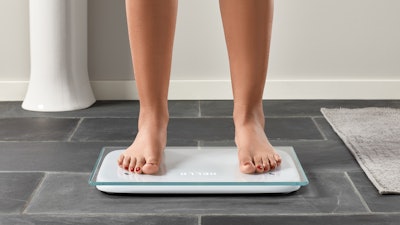 Bodyport
Bodyport said its noninvasive biomarker platform, the Bodyport Cardiac Scale, received U.S. Food & Drug Administration (FDA) 510(k) clearance.
The device lets people with fluid management conditions, such as heart failure and kidney disease, to noninvasively assess measures of heart function and fluid status in the same step they take to measure their weight.
"As we bring this easy-to-use, noninvasive solution to market, we look to dramatically improve how patients with heart failure are currently managed. Patients with heart failure and their caregivers have few options outside of a standard weight scale or a costly and invasive implant," said John Lipman, CEO, Bodyport. "The comprehensive health assessment from the Cardiac Scale provides metric-driven, personalized care to those in need. This FDA 510(k) clearance is an important milestone, allowing us to expand access in support of our goal to keep people with fluid management conditions healthier and out of the hospital."
The Cardiac Scale was designed to integrate into a patient's daily life, using a familiar form factor and existing habit of daily self-weighing. Each time a person steps on the Cardiac Scale, advanced sensors and algorithms measure key hemodynamic biomarkers. The device then sends these data over a cellular network to care teams, providing a window into patient status that enables efficient and effective care.
Over 10 leading hospitals and healthcare systems across the U.S. have already participated in Bodyport's clinical studies. The company plans to roll out the technology more broadly later this year.