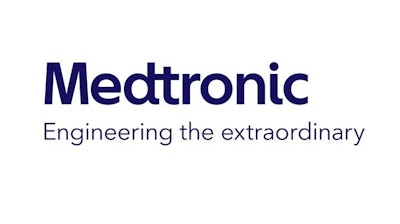 Medtronic today announced that it has completed the acquisition of Affera. The acquisition expands the company's cardiac ablation portfolio to include its first-ever cardiac mapping and navigation platform that encompasses a differentiated, fully-integrated diagnostic, focal pulsed field and radiofrequency ablation solution.
The investigational Affera technology is designed to provide solutions for patients with cardiac arrhythmias (irregular heartbeats) such as atrial fibrillation (AF).
Through this acquisition Medtronic gains the Affera Prism-1 cardiac mapping and navigation platform, which will be compatible with Medtronic and multiple, competitive therapeutic catheters and technologies.
The company also adds the Sphere-9 cardiac diagnostic and ablation catheter that enables the rapid creation of detailed electro-anatomical maps and delivers radio frequency (RF) and pulsed field (PF) cardiac ablation therapies.
Additional Affera pipeline products such as the Arc-10 coronary sinus (CS) diagnostic catheter and Sphere PVI ablation catheter, which is a single shot device which delivers pulsed field ablation (PFA) energy, are also included.
The Affera suite of solutions and technologies will complement the existing Medtronic atrial and ventricular arrhythmia disease management portfolio and support the company's efforts to offer differentiated, safe and effective cardiac ablation solutions.
Currently, the prevalence of cardiac arrhythmias including AF, supraventricular tachycardia (SVT), and ventricular tachycardia (VT), is increasing rapidly. AF represents the largest disease segment, with nearly 60 million people affected worldwide1.
In December 2021, Affera announced the commencement of the recently approved SPHERE Per-AF Trial, a U.S. Food and Drug Administration Investigational Device Exemption pivotal randomized trial, to evaluate the safety and effectiveness of the Affera system for the treatment of persistent AF.
As part of the closure, Medtronic will continue to support the SPHERE Per-AF Pivotal Trial.
Affera's product portfolio is not currently approved or available for sale or commercial use.