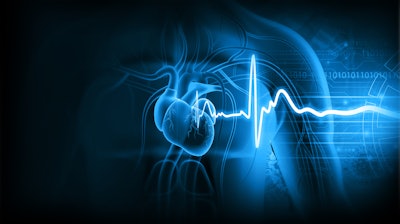 iStock
Medtronic has received FDA approval for expanded labeling of a cardiac lead that taps into the heart's natural electrical system, giving patients needed therapy while avoiding complications sometimes associated with traditional pacing methods, such as cardiomyopathy.
Commonly referred to as "conduction system pacing," this approach helps ensure that pacing closely mimics the heart's physiologic contractions, allowing the heart's ventricles to work in coordination.
Medtronic said it's one of the first companies with therapies approved for conduction system pacing. In 2018, the FDA approved the SelectSecure MRI SureScan Model 3830 cardiac lead for His-Bundle pacing, another form of conduction system pacing. Now this cardiac lead is approved for pacing and sensing at the bundle of His or in the left bundle branch area as an alternative to apical pacing in the right ventricle in a single- or dual-chamber pacing system. These implanted pulse generator systems help patients who experience slow heart rates (bradycardia).
This new approval adds to the Medtronic legacy of cardiac pacing innovative "firsts," which include:
The first leadless pacemaker (the Micra Transcatheter Pacing System, launched in 2016 and expanded to patients with AV block in 2020)
The first pacemaker approved for use in MRIs (the Revo MRI SureScan pacing system launched in 2011), and
The first wearable pacemaker invented by Medtronic founder Earl Bakken in 1957.
The SelectSecure Model 3830 lead received approval for left bundle branch area pacing based on real-world evidence showing high procedural success rates at 92%, and low procedural complication rates at 2.5%.2
Originally indicated in the U.S. for pacing and sensing in the atrium or right ventricle, the MR-conditional, steroid-eluting, bipolar SelectSecure Model 3830 lead has more than 20 years of proven performance and reliability. The expanded indication for left bundle branch area pacing was granted based on evidence from multiple sources spanning more than 20,000 treated patients.3 Now the SelectSecure Model 3830 lead is the first and only lead approved for conduction system pacing.
"Physicians are telling us about their excitement for the future of pacemakers, which will rely on conduction system and leadless pacing," said Robert C. Kowal, M.D., Ph.D., general manager, Cardiac Pacing Therapies within the Cardiac Rhythm Management business, which is part of the Cardiovascular Portfolio at Medtronic, who joined Medtronic in 2017 after more than 17 years in electrophysiology practice. "Expanded labeling of this lead allows us to train physicians to successfully perform left bundle procedures, bringing the benefits of conduction system pacing to more patients."