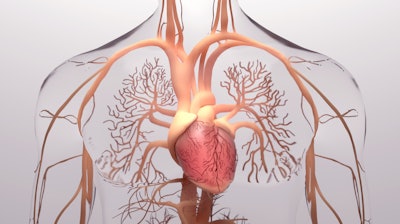 iStock
Nyra Medical, a medical device company that is developing a novel transcatheter mitral valve repair technology, today announced the closing of a $20 million Series A financing. The round was co-led by Vensana Capital and a large, global medical device company, alongside additional investors Broadview Ventures, Epidarex Capital, and the Georgia Research Alliance Venture Fund. Proceeds from the financing will be used to support Nyra's technology through early feasibility clinical studies.
Nyra is developing a transcatheter technology (CARLEN), which modifies the native mitral valve leaflets with a proprietary implant, to correct for deficiencies that otherwise lead to mitral regurgitation, while preserving the physiological valve geometry.
In conjunction with this new round of financing, Nyra has added Lisa Wipperman Heine to its board of directors as an independent director. Lisa is an experienced medical technology executive, with more than 25 years' experience in operational, executive and board roles. Most recently, she served as CEO of preCARDIA, previously as the COO of Mitralign, and in multiple leadership roles at Covidien including Global Vice President of Medical Affairs for Vascular Therapies. "I am honored to join the Nyra Board" said Lisa Wipperman Heine, "Mitral valve disease remains a significant unmet need and the CARLEN technology provides a tremendous opportunity to advance next generation transcatheter structural heart treatments forward that will help patients worldwide."