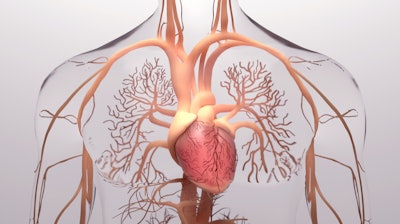 iStock
Surmodics, a provider of medical device and in vitro diagnostic technologies to the health care industry, today announced it has received a letter from the FDA related to its premarket approval (PMA) application for the SurVeil drug-coated balloon (DCB).
In the letter, the FDA indicated that the application is not currently approvable, while providing specific guidance as to a path forward. The letter stated that certain information within two general categories—biocompatibility and labeling—must be added by an amendment to the company's PMA application to place it in approvable form. Although the information identified by the Agency to put the PMA application in approvable form would require additional testing and analysis, the letter did not question the human clinical data submitted nor request any further human clinical data.
"We are disappointed by the FDA's response to our PMA application and continue to have confidence in our SurVeil DCB including its compelling performance in the TRANSCEND clinical study," said Gary Maharaj, Chief Executive Officer of Surmodics, Inc. "We are evaluating the issues raised in the FDA's letter and plan to meet with Agency representatives regarding its contents. Based on our discussion with the Agency, our team and external advisors will determine the appropriate path forward. Concurrently, we will be evaluating options to reduce our use of cash given this development. We expect to address these topics further in connection with our upcoming first quarter fiscal 2023 earnings call."
The SurVeil DCB, a device for the treatment of peripheral artery disease (PAD), includes a proprietary drug-excipient formulation using a process to improve coating uniformity.