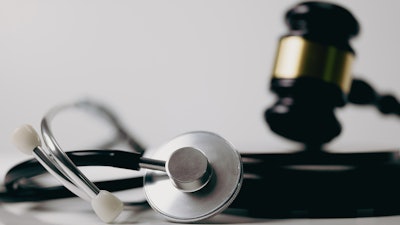 iStock
Hologic said that the U.S. Court of Appeals for the Federal Circuit unanimously affirmed a 2021 district court ruling that invalidated a Minerva patent asserted against Hologic. The appellate court ruled that Minerva's patent is invalid because it waited more than a year to file a patent application after showing a prototype of the invention at a trade show.
"We are pleased with the U.S. Court of Appeals decision to invalidate Minerva's patent. It confirms our belief from the beginning that Minerva's lawsuit lacked merit," said Essex Mitchell, President, Hologic GYN Surgical Solutions Division.
In 2017, Minerva alleged that Hologic's NovaSure Advanced endometrial ablation system infringed a Minerva patent. In 2021, the district court issued a judgment in Hologic's favor two weeks before trial, holding that Minerva's patent is invalid.
Today's affirmation by the U.S. Court of Appeals follows a prior decision against Minerva. In a separate matter between Hologic and Minerva, a Delaware district court found Minerva liable for infringing a Hologic patent. The U.S. Court of Appeals rejected Minerva's arguments on appeal and as a result, Minerva had to pay Hologic more than $7.4 million.