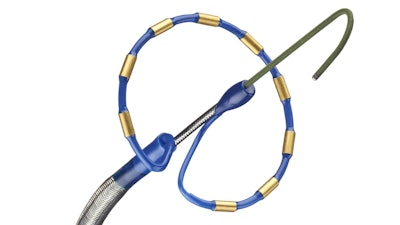 Medtronic
Medtronic today announced that its PulseSelect Pulsed Field Ablation (PFA) System exceeded its safety performance goal, with an adverse event rate of 0.7%, one of the lowest adverse event rates of any prior U.S. FDA Investigational Device Exemption (IDE) trial for atrial fibrillation (AF) ablation or any multi-center PFA study. PULSED AF(opens new window) exceeded the threshold for its efficacy performance goal and further, clinical success, freedom from recurrence of any symptomatic atrial arrhythmias, was at least 80% for each patient cohort.
PULSED AF is the first and only completed, global, and multi-center clinical study with IDE approval to evaluate the safety and effectiveness of PFA technology for AF ablation. PFA is a breakthrough ablation technology that uses pulsed electric fields to efficiently isolate the pulmonary veins for the treatment of patients with paroxysmal or persistent AF.
PULSED AF is designed to evaluate the safety and efficacy of the PulseSelect System for the treatment of AF in adult patients with a history of drug refractory, recurrent and symptomatic paroxysmal or persistent AF. The trial is a prospective, single arm, multi-center clinical trial that treated 300 patients (150 with paroxysmal AF and 150 with persistent AF). Patients were enrolled across 41 sites in nine countries with 67 operators throughout the United States, Canada, Europe, Australia, and Japan.