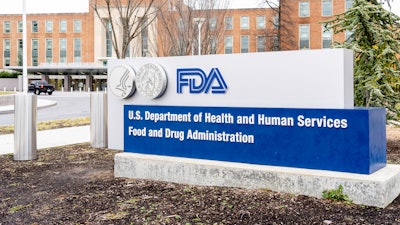 iStock
Abiomed has recalled some Impella 5.5 with SmartAssist cardiac pumps due to potential purge fluid leaks that can cause the pump to stop working and result in loss of support. The recall impacts 466 devices distributed in the U.S. between September 28, 2021 to March 6, 2023. The FDA has identified this as a Class I recall.
The Impella 5.5 with SmartAssist System is used for up to 14 days to support the pumping chambers of the heart (ventricles) when there is ongoing cardiogenic shock that occurs less than 48 hours after a severe heart attack (acute myocardial infarction), open-heart surgery, or when the heart is not functioning well due to a condition called cardiomyopathy.
Abiomed is recalling specific Impella 5.5 with SmartAssist sets after receiving customer complaints about purge fluid leaking from the purge sidearm of the pump. If a purge leak occurs the system will experience low purge pressures, prompting alarms and requiring evaluation. If the leak issue is not resolved, persistent low purge pressure and purge flow may lead to pump stop and loss of therapy. In patients who are critical, failure of the pump's support can lead to further deterioration and worsening of their already critical condition and may even lead to serious injury or death.
Abiomed reports 179 complaints, three injuries and no deaths related to this recall.