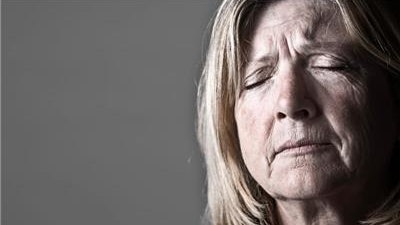 American Heart Association News via AP
People who report moderate to extreme pain in the year following a heart attack may be more likely to die in the years that follow than those who report no pain, new research suggests.
The study, published Wednesday in the Journal of the American Heart Association, found people who experienced extreme pain in the year after a heart attack – pain not necessarily associated with their heart condition – were more than twice as likely to die within the study period than those with no pain.
"After a heart attack, it's important to assess and recognize pain as an important risk factor of future mortality," the study's author, Linda Vixner, said in a news release. Vixner is an associate professor of medical science at the School of Health and Welfare at Dalarna University in Falun, Sweden.
Research has shown that "cardiovascular risk increases with pain duration" and how widespread it is, the authors wrote. This may be because "people with chronic pain and cardiovascular diseases share many common risk factors, such as smoking and obesity, low levels of physical activity, poor diet, as well as different socioeconomic factors," they wrote.
"In addition, severe pain may be a potential obstacle to rehabilitation and participation in important heart-protective activities such as regular exercise," Vixner said. "Reduced or lack of physical activity, in turn, increases risk."
But until now, the impact of pain on death after a heart attack had not yet been examined in large studies, she said.
In the new study, researchers analyzed health data for more than 18,000 adults from Sweden who had a heart attack between 2004 and 2013. Participants were an average 62 years old, and nearly a quarter were women. Pain was measured during a follow-up visit two months after the heart attack. Participants also reported their pain through a questionnaire a year following their heart attacks. Participants were divided into groups reporting no, moderate or extreme pain.
Nearly 45% of people in the study reported moderate or extreme pain a year after their heart attacks. Those with moderate pain were 35% more likely to die within the follow-up period of up to 8.5 years than those who reported no pain. Those who reported extreme pain were more than twice as likely to die, compared to people with no pain.
Among those who reported pain at the two-month period, 65% also reported pain at the one-year mark. While participants were not asked about the duration of their pain, researchers said this suggests it was a long-term condition.
"Pain causes significant loss of function and may lead to disability, all of which contribute to major global public health issues," Vixner said. "For patients with pain, it is of particular importance to reduce other risk factors, such as smoking, high blood pressure and high cholesterol levels."